Grain Bins
---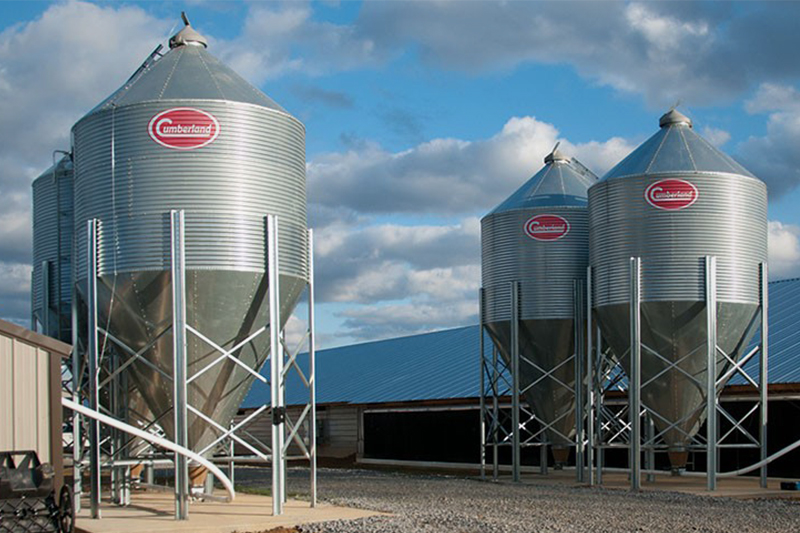 Cumberland's Bulk Feed Tanks are made from the finest raw materials available. Every stage of the forming process, from corrugation to die-cut shaping to precision finishing, is done under one roof and under our direct control and supervision.
Tanks feature the exclusive, patented "Auto-Lok" ground control access system for opening, closing, and latching the fill cap safely and easily from the ground. Cumberland's Bin Lid features a durable LLDPE construction and is factory assembled for easy installation. The lid swings open a full 180 degrees, lying flat and parallel to the ground, but positioned below the peak ring when fully opened. A reinforced rubber bumper provides additional protection to the peak. An internal magnet helps keep the lid closed.
Cumberland offers your choice of a 30 degree or 40 degree bin roof to adapt to any application. Roof panels are precision manufactured with die-form tooling to provide consistent quality. Both 30 degree and 40 degree roofs feature reinforcing ribs at each roof seam for added strength and rigidity.